Buck Island Homes For Sale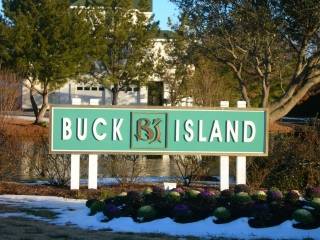 Buck Island is a gated community in Corolla with amenities that include an Olympic-sized community pool, kiddie pool, spa, 2 tennis courts, basketball, heated adult whirlpool, playgrounds, and almost 1500 feet of ocean front dunes with sun decks and a beach cabana with showers. The tree lined streets are professionally manicured and are illuminated with street lights. With shopping centers on 2 sides, Buck Island is within walking distance to a grocery store, a variety of restaurants, retail shops, Movie Theater, coffee shops, outdoor activities and more. You can find Buck Island just past Crown Point in Corolla and before you get to Whalehead Beach on Rte 12.
This list below contains all of the homes for sale in Buck Island with all of the real estate companies in the Outer Banks MLS. This list is updated hourly with new properties added and expired and/or sold properties removed. This is the most accurate and up to date list of homes for sale in Buck Island so check back often.
If the home you are looking for is not on this page, but you still would like to buy a home in Corolla, the rest of the properties for sale are spread out throughout this site. If watching the sun rise over the ocean is your thing, we have a section for Corolla oceanfront homes and a section for soundfront homes with sunset views over open water. If you are looking for more of a hands off place then you might be interested in one of the many condos in Corolla or if your plans are in the future and you just want to get your foot in the door then a building lot in Corolla might what's needed to get you started. Browse and enjoy.
Click on the picture to see the full details of the property listing. If there are no pictures below then there is currently nothing for sale in Buck Island.
Buck Island Homes For Sale


762 Voyager Road, Corolla
$975,000
Bed 5
Bath 6
Once you find Shangri-La, you will find love and want to disappear for a while! And why not? Isn't that what a vacation is for? And don't forget to have fun with the piano, you can ma
790 Mercury Road, Corolla
$699,000
Bed 5
Bath 4
This home is truly stunning! Freshly painted, carpeted, furnished and more! You'll love the coastal feel of this beautiful and stately home in Buck Island. Just a short walk to the w
792 Mercury Road, Corolla
$699,999
Bed 5
Bath 5
Sellers have dropped the asking price over $166,000 from original price, and now priced to sell at $699,999. The 2016 summer rental season has already produced a gross rental amount of
778 Galileo Road, Corolla
$674,500
Bed 5
Bath 4
Quality construction in prestigious Buck Island right in the heart of Corolla. Situated on a quiet cul-de-sac and decorated in soft beach hues, this gracious vacation retreat provides
797 Mercury Road, Corolla
$699,900
Bed 5
Bath 4
Taste the good life in Tangerine Dream, a delightful vacation retreat home with sumptuous water views and tasteful amenities and upgrades! Buck Island is a private and gated community f
787 Broad Street, Corolla
$775,000
Bed 8
Bath 6
Immaculate and modern, the property is situated in Buck Island. This is two fully furnished townhomes for sale that make up one building. This is a lot of square footage for the money
798 Mercury Road, Corolla
$685,000
Bed 5
Bath 4
This home and community is a winner! TOTAL HOME EXTERIOR TO BE PAINTED TO BUYERS CHOICE OF COLOR AND WHITE TRIM!!! With huge manicured lot in desirable ELEGANT BUCK ISLAND with fenced
795 Columbia Road, Corolla
$1,246,000
Bed 5
Bath 4
BUCK ISLAND PROTECTED OCEANFRONT NAGS HEAD STYLE SOUTHERN HOME ! LIT BOARDWALK FROM THE DOOR TO THE BEACH. FIVE bedrooms of splendor FOUR and a HALF bathrooms fully furnished in tastef
Buck Island Lots and Land For Sale


791 Broad Street, corolla
$120,000
Bed
Bath
Rare Opportunity to build in Buck Island. This premier gated ocean side community's on the Northern Outer Banks. Community Olympic Swimming Pool w Extensive Decks, Gazebo and Shaded Per
793 Mercury Road, Corolla
$399,900
Bed
Bath
Wow! One of the last opportunities to secure a custom building homesite with the premier community of Buck Island. The upscale community Buck Island, perhaps the finest Outer Banks com
782 Broad Street, Corolla
$119,000
Bed
Bath
Charleston Place Homesite available on a premier corner location, with the ability for private pool if you wish. Corner location allows for open space & light on the deck / pool side, u
799 Broad Street, Corolla
$99,900
Bed
Bath
Elegant Homes characterize Buck Island with its Charlestonian grace with a Private Bridge Entrance over the Lagoon, Tree Lined Streets w Curbs, Sidewalks and attractive Street Lamps. Pl
795 Broad Street, corolla
$120,000
Bed
Bath
Rare Opportunity to build in Buck Island. This premier gated ocean side community's on the Northern Outer Banks.Rare Opportunity to build in Buck Island. This premier gated ocean side c
Buck Island Covenants Buck Island Covenants 2 These documents may not be the most up to date so, before you use this information to make a decision, you need to verify that these documents have not changed. This should help you get a feel for the character of the neighborhood. With most of our owners living out of state there are a number of developments that do not have an active Home Owners Association and in some instances the restrictive covenants and bylaws are no longer applicable.
In the list of subdivisions below you will find all the properties for sale in Corolla, NC. These will give you an idea of the different characteristics of the different neighborhoods. All of the homes for sale in each of these Corolla neighborhoods will be listed on each page and each page is updated hourly, so check back often to keep up to date with the real estate activity in your favorite neighborhood.