Corolla Village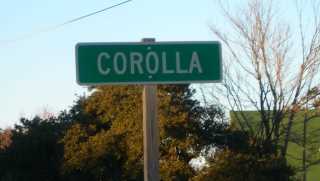 Corolla Village is where the Corolla phenomenon started. At one time it was a quaint fishing village where the residents eked out a living commercial fishing during the warm weather and guiding duck hunters during the winter months. Now that Corolla has became a vacation destination, Corolla Village has become just another subdivision amongst many. The roads in Corolla Village are all private and most of them are unpaved. With no active home owners association, the 95 property owners in Corolla Village have to chip in to keeps the roads maintained. You will find Corolla Village just past Corolla Light and before you get to The Villages at Ocean Hill.
If the home you are looking for is not on this page, but you still would like to buy a home in Corolla, the rest of the properties for sale are spread out throughout this site. If watching the sun rise over the ocean is your thing, we have a section for Corolla oceanfront homes and a section for soundfront homes with sunset views over open water. If you are looking for more of a hands off place then you might be interested in one of the many condos in Corolla or if your plans are in the future and you just want to get your foot in the door then a building lot in Corolla might what's needed to get you started. Browse and enjoy.
Click on the picture to see the full details of the property listing. If there are no pictures below then there is currently nothing for sale in Corolla Village.


1120 Karens Way, Corolla
$1,399,000
Bed 8
Bath 6
If you have been looking for a unique cottage that has just a little something extra, then look no further that this home. A detached master bedroom suite featuring a den and kitchen i
1170 Persimmon Street, COROLLA
$1,675,000
Bed 9
Bath 5
Incredible opportunity to own one of the premier duck hunting properties on 122 acres in the Outer Banks. Duck blinds convey with the property and are ready to go with more possible to
Corolla Village Lots and Land For Sale
select * from retsproperty where class = 'LOTS/LAND' and city='Corolla' and subdvn='Corolla Village'


1127 Karens Way, Corolla
$280,000
Bed
Bath
Rare, large acre lot located in the heart of Corolla Village. Build your dream home. Located within walking & biking distance to the Village shops, Corolla Lighthouse, Whalehead Club, a
Corolla Village Covenants These documents may not be the most up to date, so before you use this information to make a decision, you need to verify that these documents have not changed. This should help you get a feel for the character of the neighborhood. With most of our owners living out of state there are a number of developments that do not have an active Home Owners Association and in some instances the restrictive covenants and bylaws are no longer applicable.
In the list of subdivisions below you will find all the properties for sale in Corolla, NC. These will give you an idea of the different characteristics of the different neighborhoods. All of the homes for sale in each of these Corolla neighborhoods will be listed on each page and each page is updated hourly, so check back often to keep up to date with the real estate activity in your favorite neighborhood.