Kill Devil Hills Soundfront Homes For Sale
---
KDH Soundfront Homes Sold Recently
The properties below are NOT For Sale. These properties SOLD recently.
2020 Bay Drive, Avalon Beach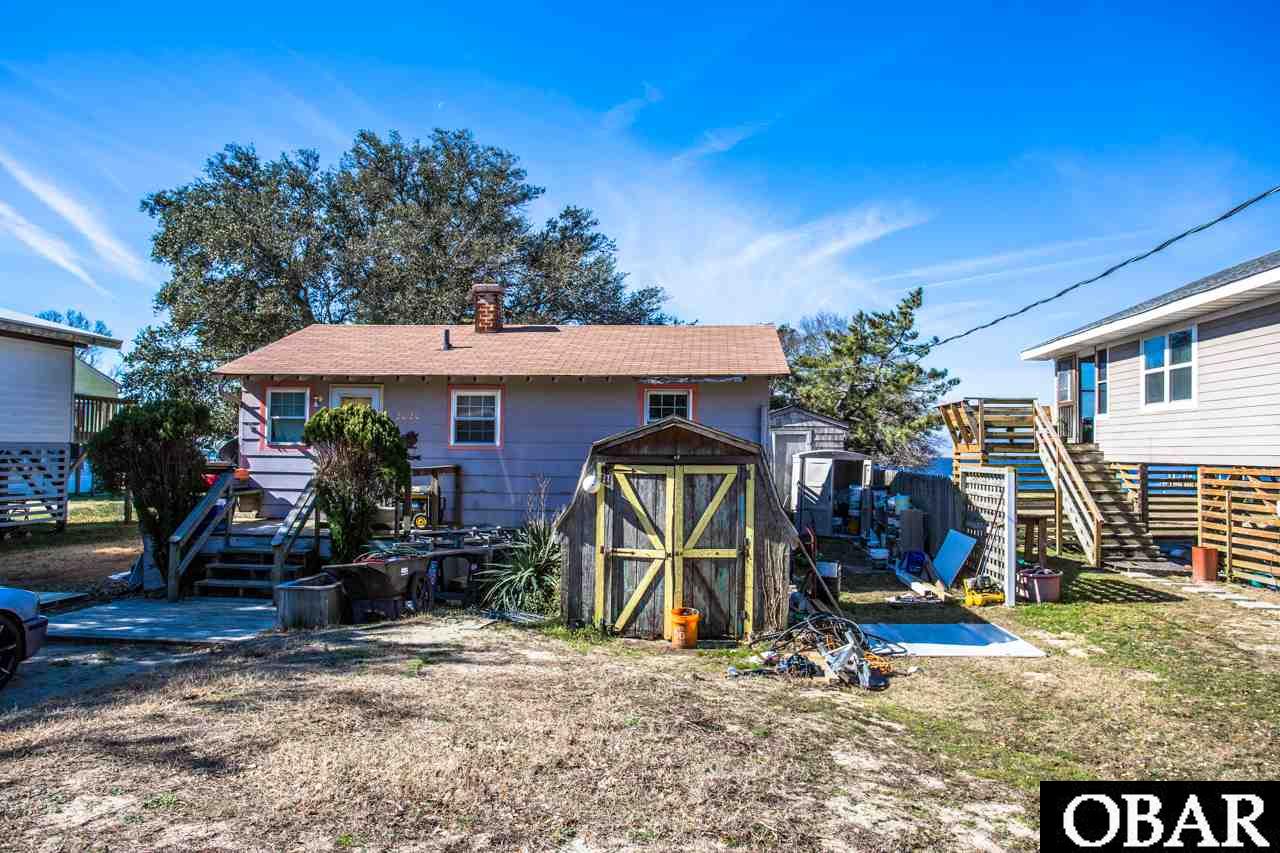 Asking: $258,000
SOLD Price: $249,000 Closing Date: 6/16/2017
Beds-2 Baths-1
Cute Bungalow being sold at lot value. 2 Bedroom 1 bath, 563 sq ft sound front house. Currently being rented. Best use would be to tear down existing house and build a dream home.
---
104 Queen Mary Court, Colington Hrbr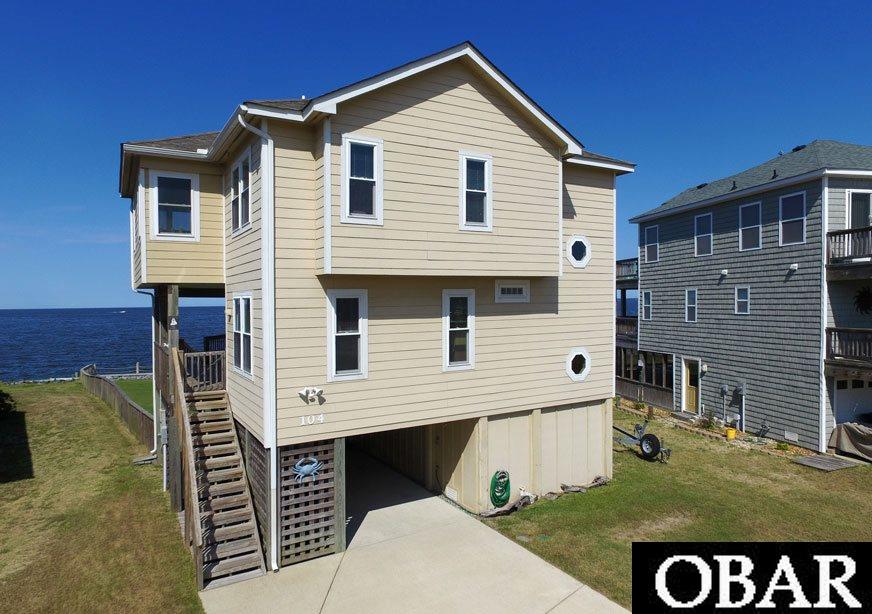 Asking: $485,000
SOLD Price: $470,000 Closing Date: 10/31/2016
Beds-3 Baths-2
Stunning million dollar views from this beautifully maintained SOUNDFRONT home located in a gated boating community which offers amenities for everyone: marina, clubhouse, beautiful sa
---
1601 Harbour View Drive, Colington Hrbr

Asking: $549,000
SOLD Price: $520,000 Closing Date: 10/2/2017
Beds-4 Baths-4
Stunning Soundfront Home! Incredible Views! Home is large with upscale finishes inside and out. This is an amazing property. Outside - cement fiber board siding, teak wood decks wit
---
813 Cedar Drive, First Flt Vill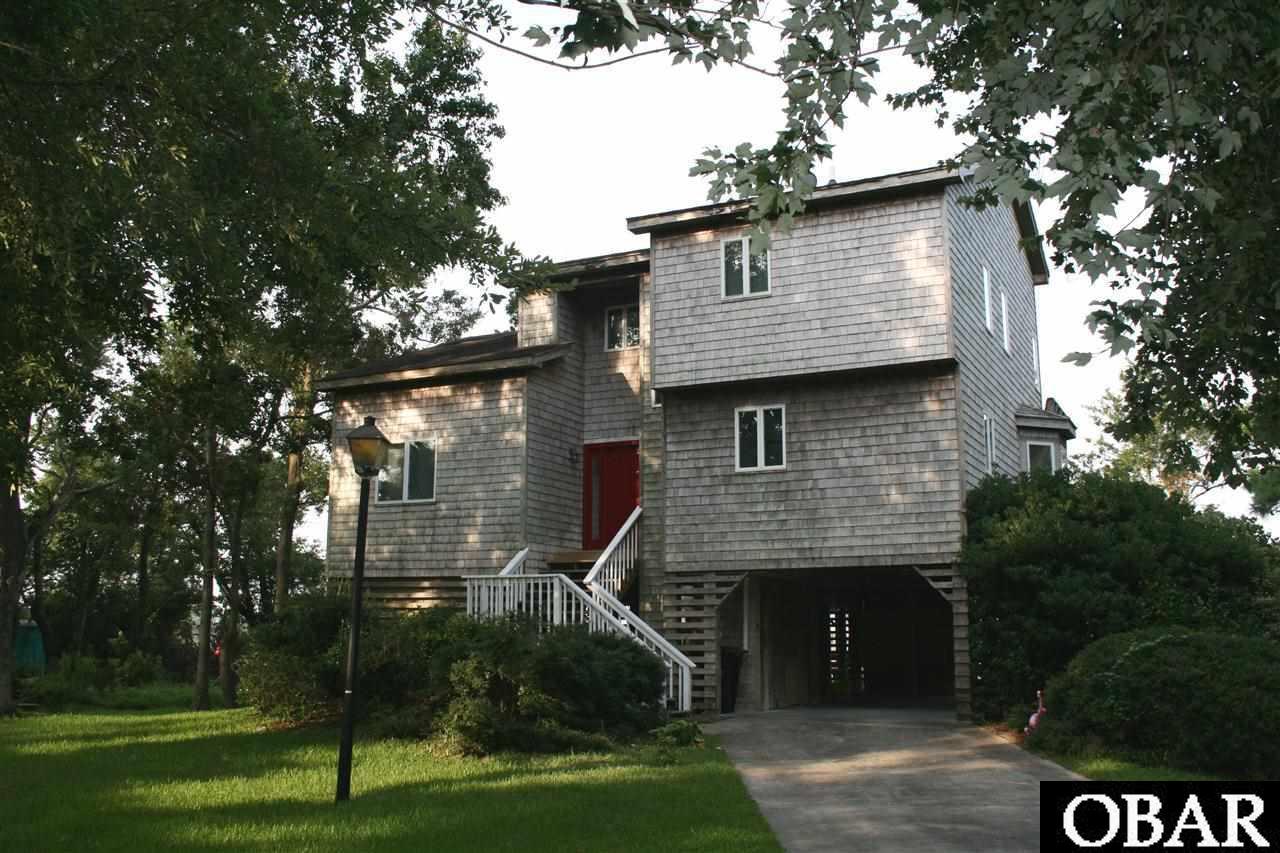 Asking: $435,000
SOLD Price: $392,850 Closing Date: 3/7/2016
Beds-3 Baths-2
Breathtaking sound views from EVERY MAJOR ROOM in this home. Gorgeous sunsets from this immaculate 3 bedroom home. This soundfront home is located on one of the largest lots in the area
---
104 John Cabot Court, Colington Hrbr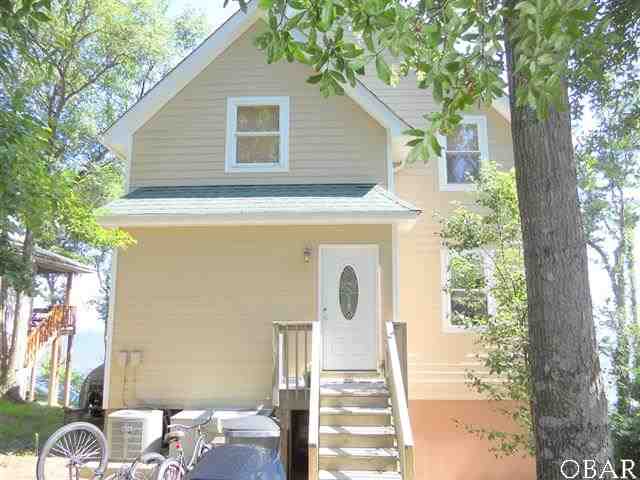 Asking: $309,900
SOLD Price: $299,500 Closing Date: 4/24/2014
Beds-3 Baths-2
Great SOUNDFRONT home on elevated lot (X FLOOD ZONE!) on cul-de-sac, close to clubhouse/pool on secluded lot in Colington Harbour! HOME, INCLUDING DOWNSTAIRS, RECEIVED NO STORM DAMAGE
---
903 Harbour View Drive, Colington Hrbr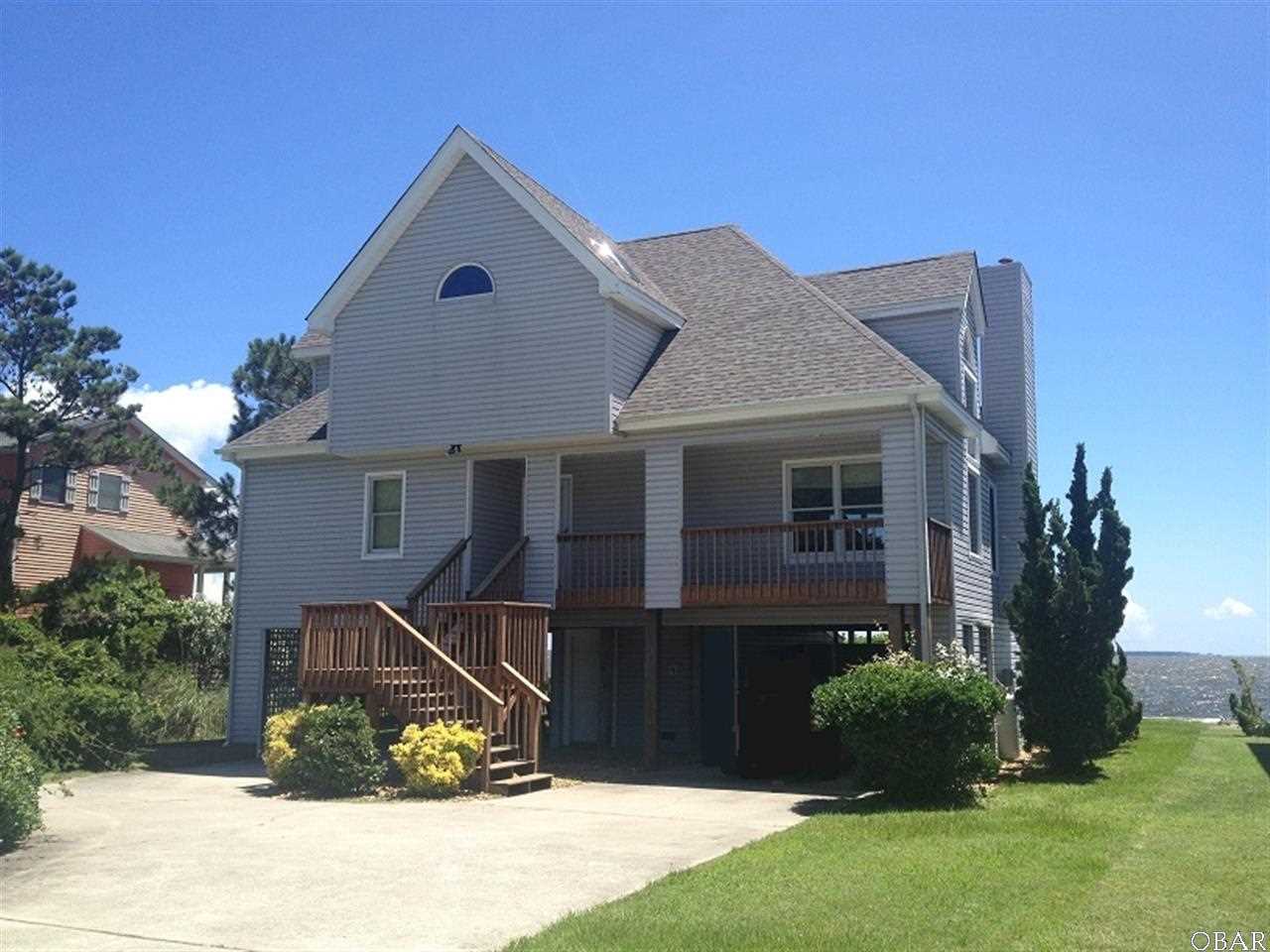 Asking: $394,900
SOLD Price: $380,000 Closing Date: 4/30/2014
Beds-3 Baths-2
Breathtaking soundfront location inside the guard gated community of Colington Harbour! This soundfront home is being sold furnished and includes multi-level sun decks, carbon fiber bul
---
210, 212 E Sir Walter Raleigh Drive, Colington Hrbr

Asking: $399,000
SOLD Price: $362,500 Closing Date: 9/9/2013
Beds-4 Baths-2
PRIVATE, SECLUDED SETTING. 2 soundfront lots w/ SANDY BEACH & live oaks. Comtemporary home built on a 31,000 sq.ft. lot. Lovely views, decks, walkways, landscaping, well, irrigation, s
---
1607 Harbour View Drive, Colington Hrbr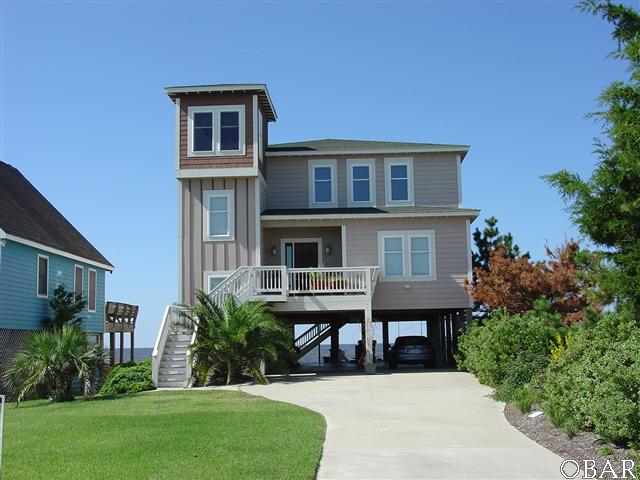 Asking: $475,000
SOLD Price: $477,000 Closing Date: 8/23/2013
Beds-3 Baths-3
METICULOUSLY MAINTAINED UNIQUELY APPOINTED SOUNDFRONT HOME. PLENTY OF PARKING UNDERNEATH WITH DRY ENTRY INTO THE HOME. SECOND FLOOR HAS A WIDE SPACIOUS FOYER WITH TRAVERTINE FLOORING,
---
2916 Bay Drive, Va Dare Shores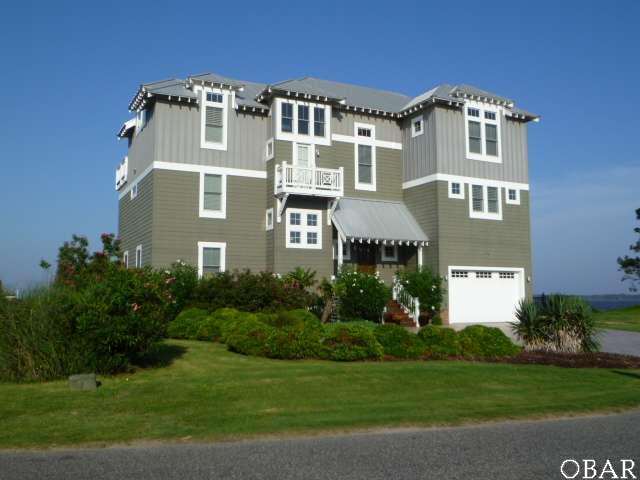 Asking: $959,900
SOLD Price: $929,500 Closing Date: 8/14/2013
Beds-4 Baths-3
Great price for this Absolutely Stunning, Custom Built Craftsman Style Soundfront Home, Parade of Homes Winner, offering 4,193 sf of the highest quality materials, with elevator, pool t
---
102 King Edward Court, Colington Hrbr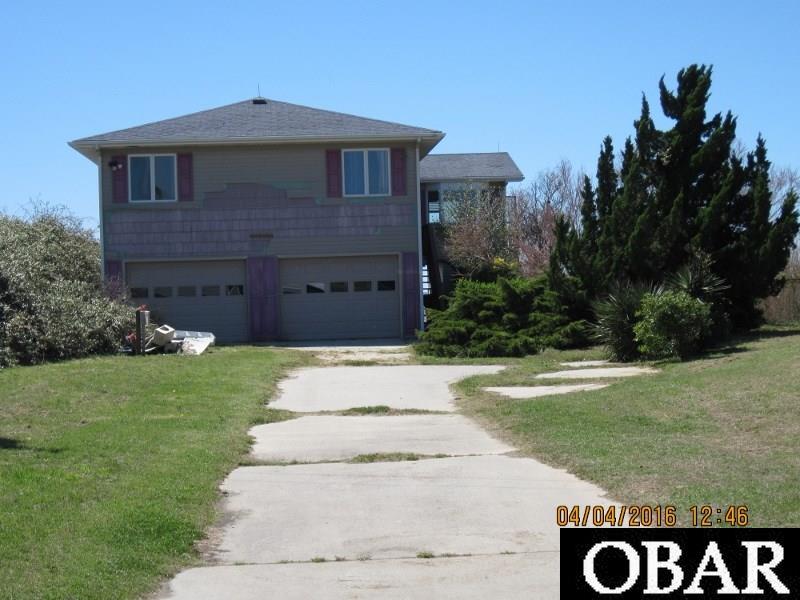 Asking: $195,700
SOLD Price: $211,262 Closing Date: 5/12/2016
Beds-2 Baths-2
Sound front fixer upper on nice cul de sac street in the Harbour! Double lot. Home sits back from the road, nice homes surround. Intent of seller to sell in AS IS condition. There is
---
1402 Captains Circle, The Landing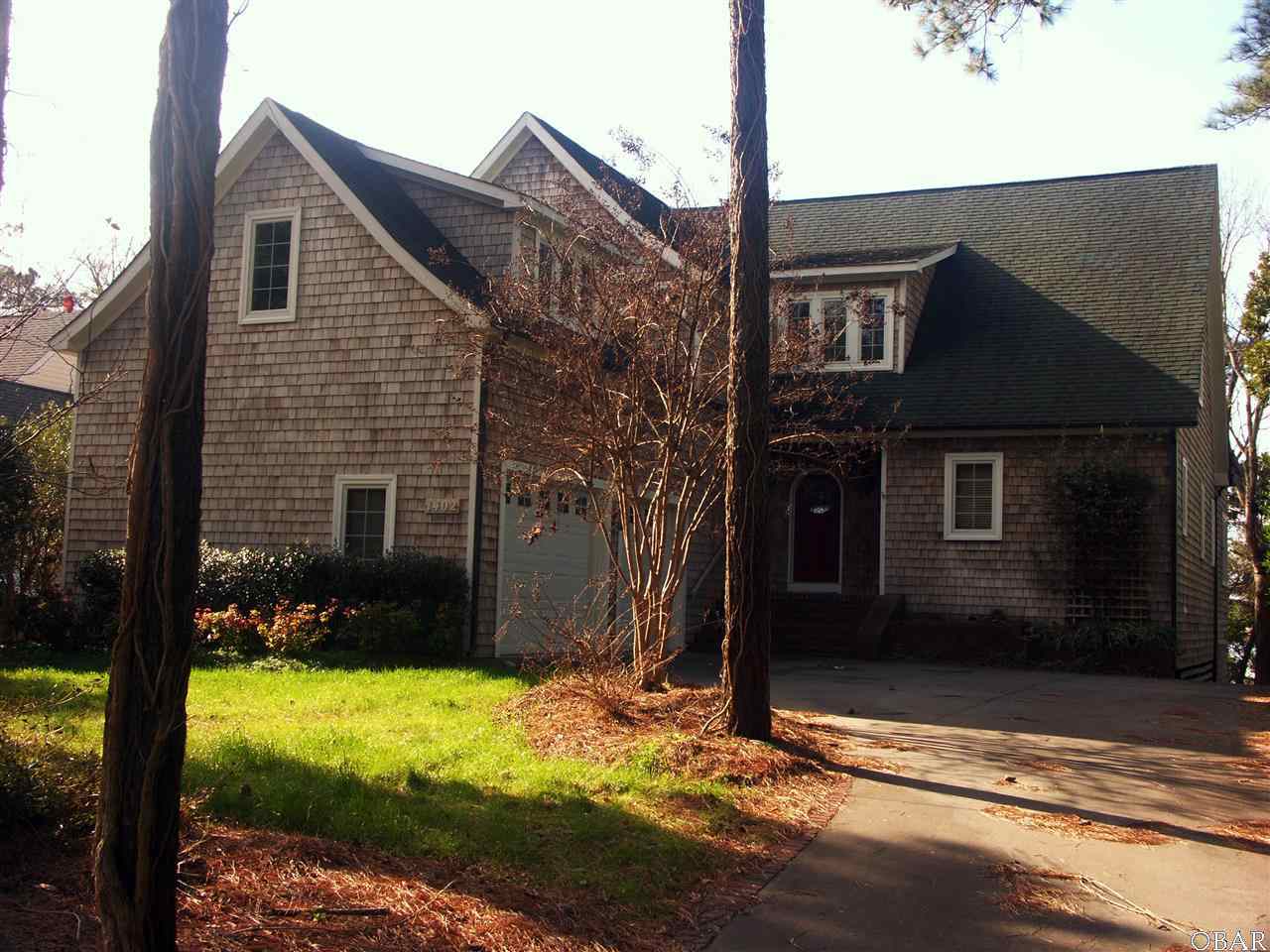 Asking: $530,000
SOLD Price: $530,000 Closing Date: 2/21/2014
Beds-3 Baths-3
Wonderful Sound front BANK OWNED home in the heart of KDH. Great elevation would suggest great protection in the event of storms! Dock and garage! Sold As IS Where Is and transfer
---
3116 Bay Drive, Moor Shores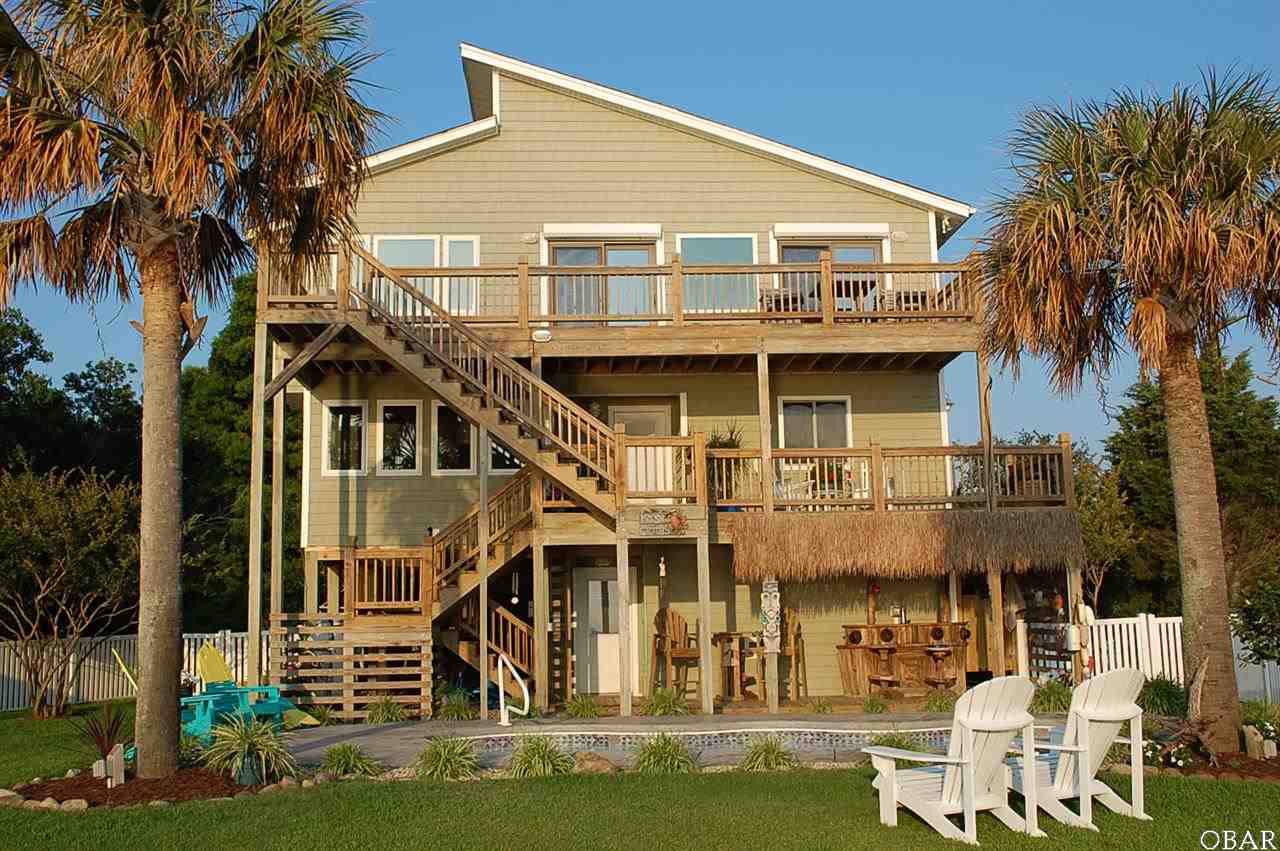 Asking: $648,500
SOLD Price: $650,000 Closing Date: 7/28/2014
Beds-4 Baths-2
FABULOUS HOME SITUATED ON THE WATER - ON THE SOUNDFRONT WITH AN AMAZING LIST OF FEATURES AND UPDATED - HOMES EFFECTIVE AGE 10 YEARS *** THIS HOME WAS A REMODEL VIRTUALLY FROM THE GROUND
---
711 Harbour View Drive, Colington Hrbr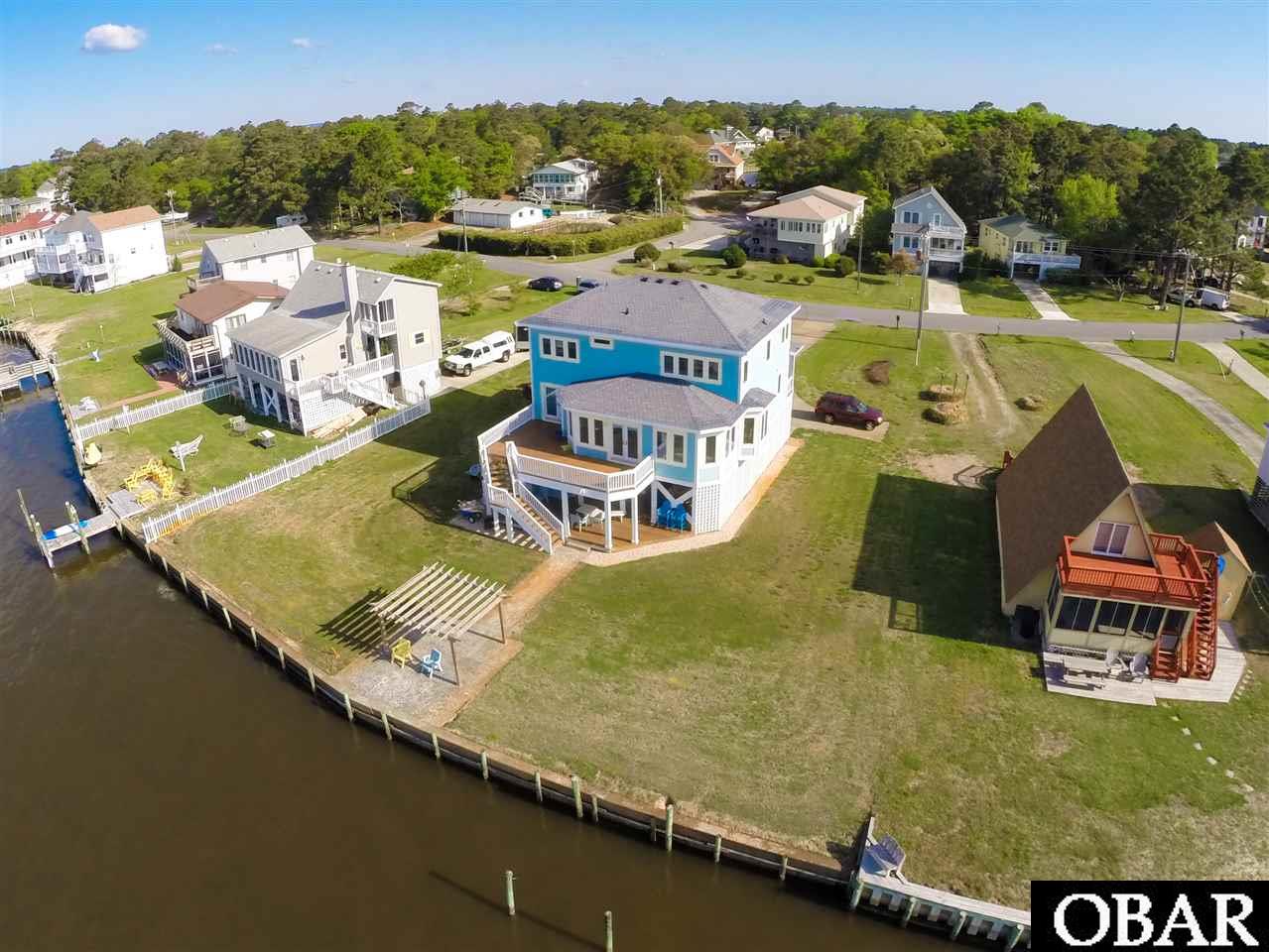 Asking: $498,000
SOLD Price: $490,000 Closing Date: 10/13/2015
Beds-3 Baths-3
REDUCED! BEAUTIFUL CUSTOM BUILT HOME ON TWO SOUNDFRONT LOTS -Experience waterfront living at its best in Colington Harbour! Fabulous Sound front home situated on 2 WATERFRONT LOTS! 120
---
111 Princess Court, Colington Hrbr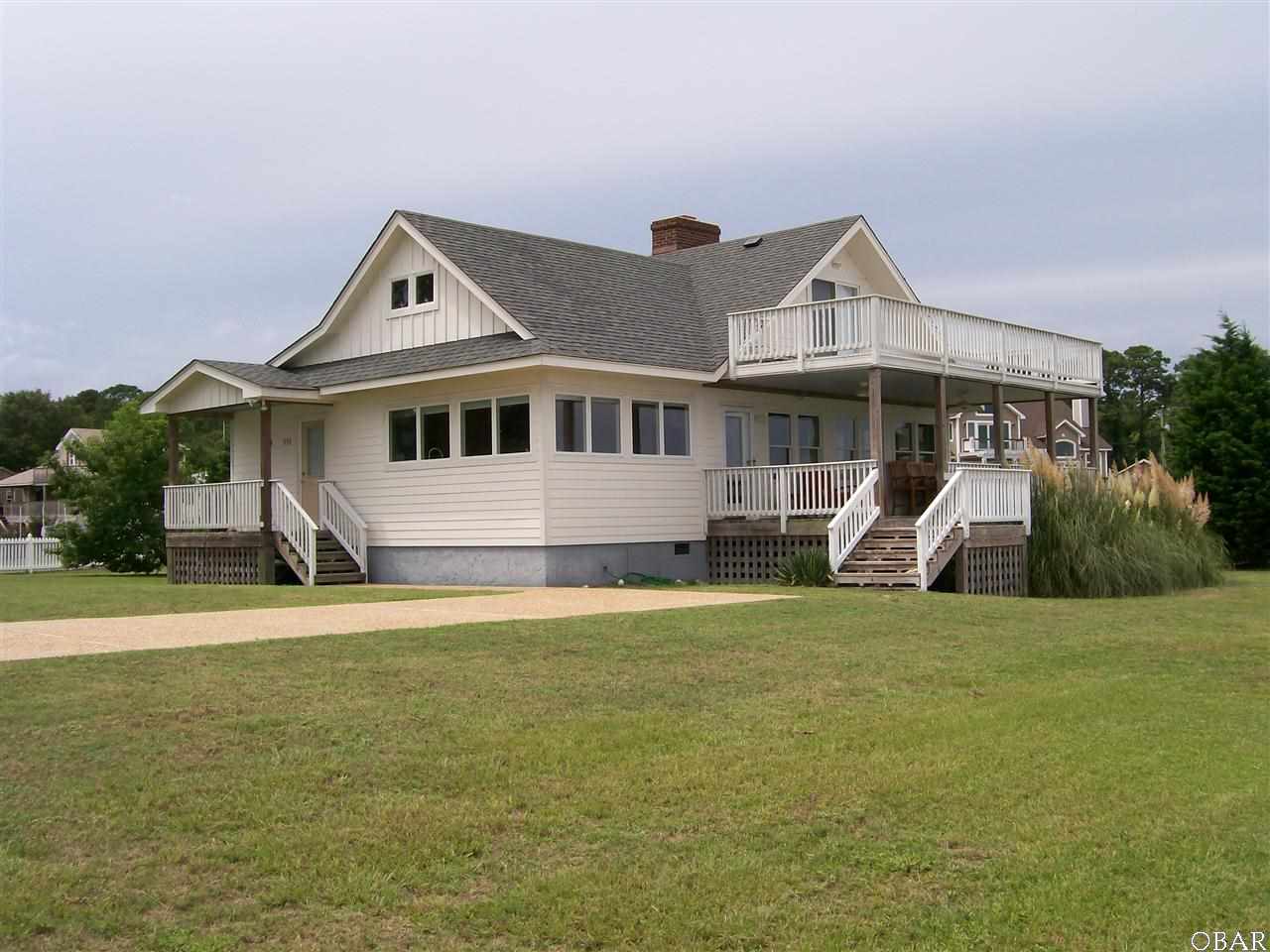 Asking: $425,000
SOLD Price: $407,500 Closing Date: 4/16/2015
Beds-4 Baths-3
Stunning views of the sound and the canal from this very private cul-de-sac location outside the gate of Colington Harbor. The views are fantastic from many areas of this tastefully ren
---
1738 Bay Drive, Croatan Shores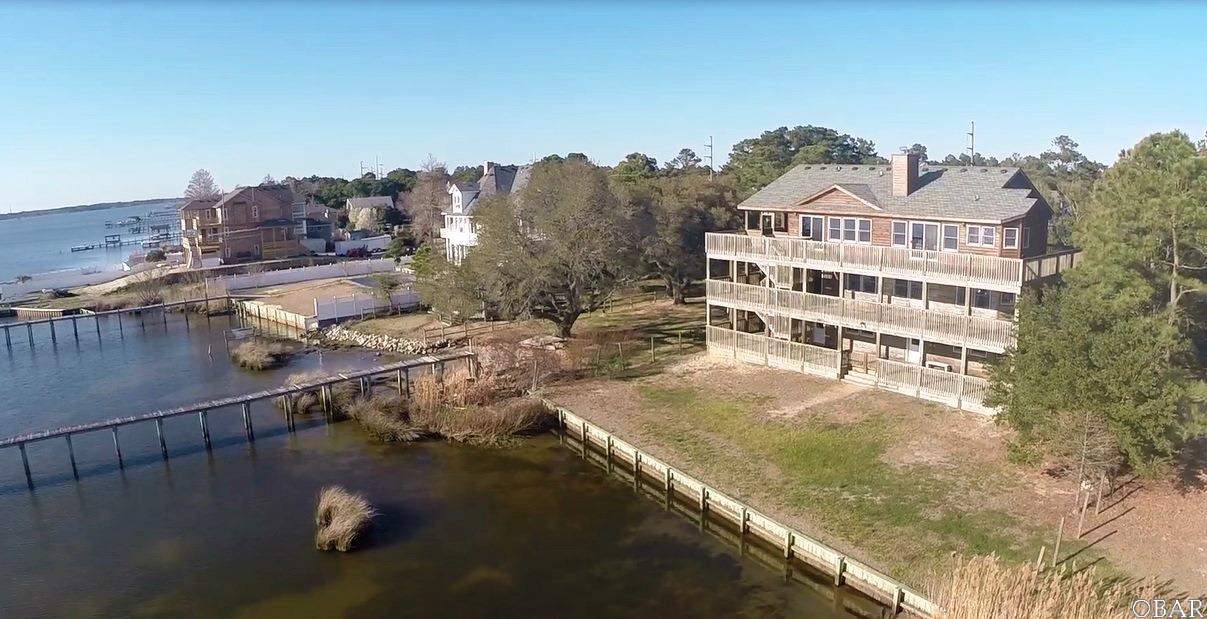 Asking: $549,000
SOLD Price: $555,000 Closing Date: 5/15/2015
Beds-5 Baths-4
HUGE PRICE REDUCTION - MOTIVATED SELLERS - NOT A SHORT SALE - NOT A FORECLOSURE!! This is a fantastic opportunity to own this well-built home on two large sound-front lots with approx
---
441 Kitty Hawk Bay Drive, Colington Hrbr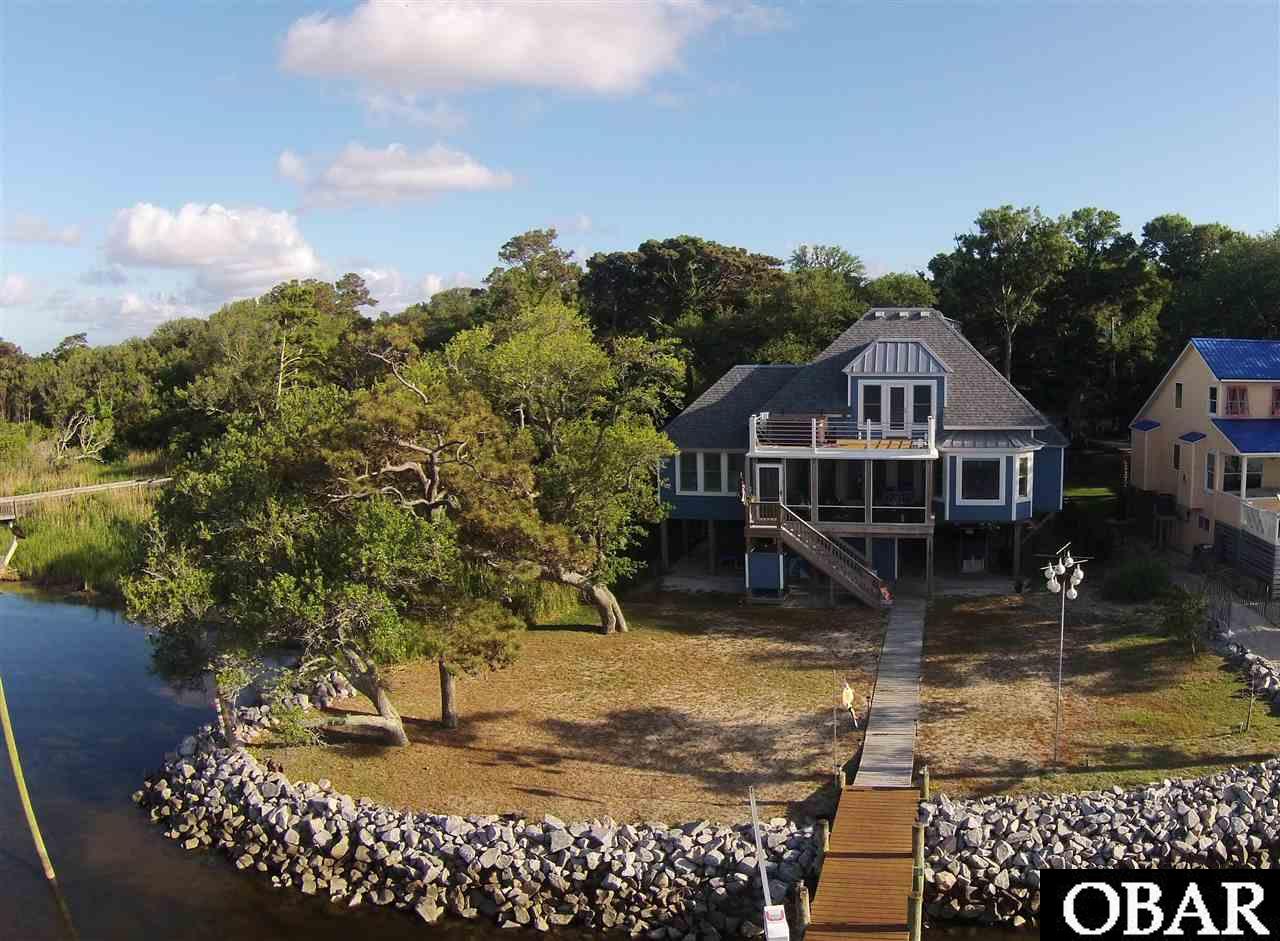 Asking: $489,900
SOLD Price: $470,000 Closing Date: 2/29/2016
Beds-4 Baths-3
Sitting on the dock of the Bay...you will find the most amazing sound front home. Over looking Kitty Hawk Bay and the Albemarle Sound, this recently renovated 2700 sf home boast all th
---
3130 Bay Drive, Moor Shores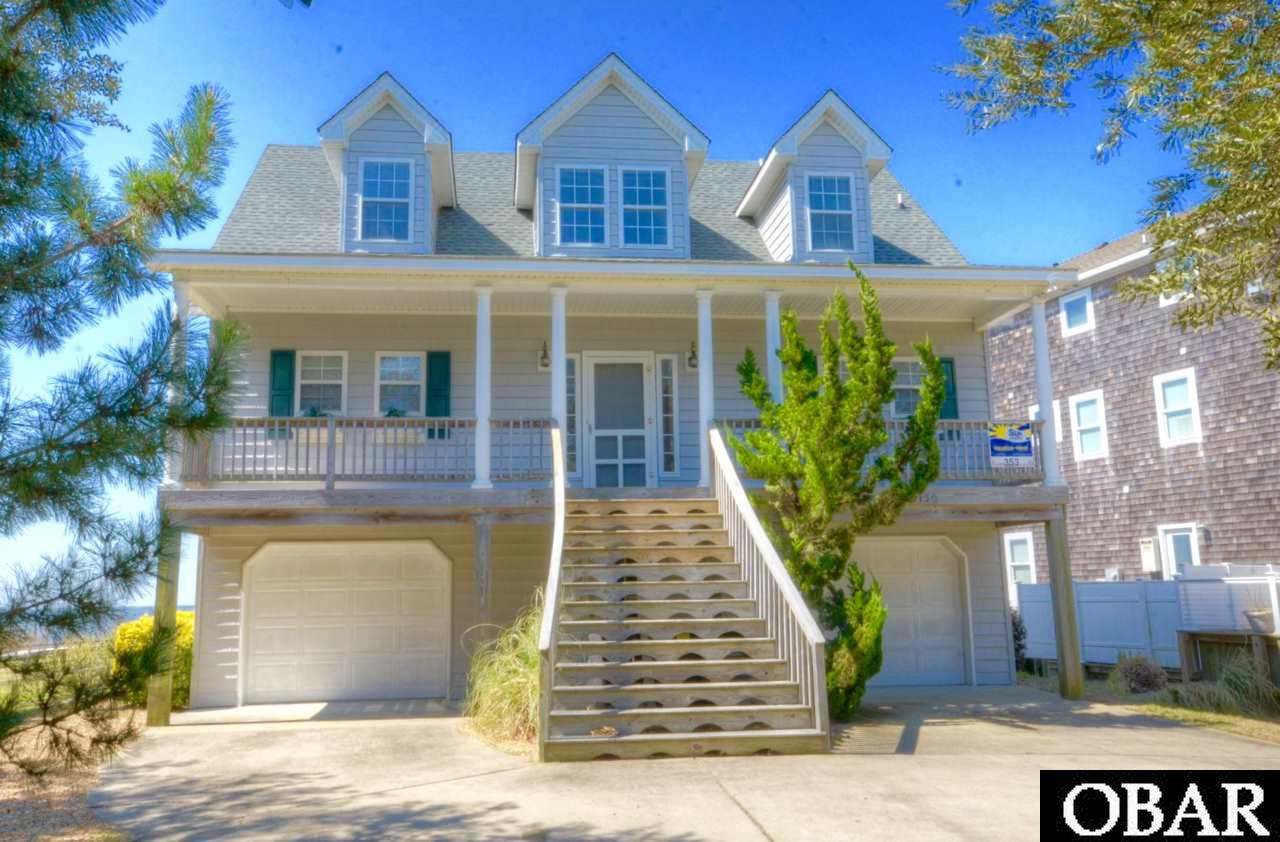 Asking: $624,900
SOLD Price: $605,000 Closing Date: 9/19/2017
Beds-4 Baths-3
The cottage name says it all! It's truly a "Sound Investment" for your pocketbook. This 4 bedroom home consistently generates close to $60,000 a year. This is a 9% G.R.I. The amenities
---
3302 Bay Drive, Orville Beach W

Asking: $449,000
SOLD Price: $422,500 Closing Date: 1/12/2018
Beds-4 Baths-4
Lovely sound front home on a gorgeous lot with stunning sound views. Great elevation on the north end of Bay Drive. No flood worries here. 4 bedrooms, 4 baths and a den/office/librar
---
441 Kitty Hawk Bay Drive, Colington Hrbr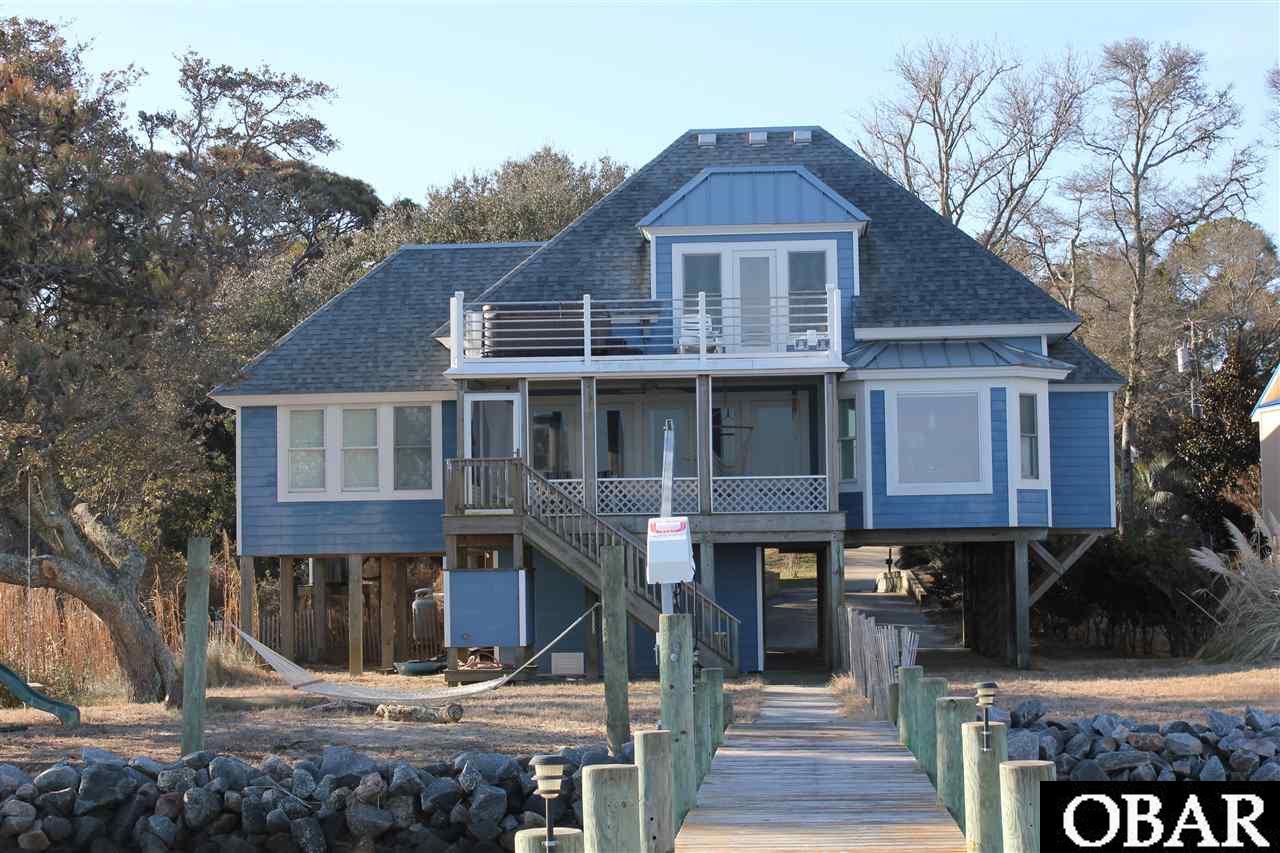 Asking: $489,000
SOLD Price: $489,000 Closing Date: 3/28/2018
Beds-4 Baths-3
If you are looking for a soundfront home with superior finishes, boat dock with lift and stunning views, you have found it! With a complete renovation in 2013, this home shows 'like new
---
1822 Bay Drive, Croatan Shores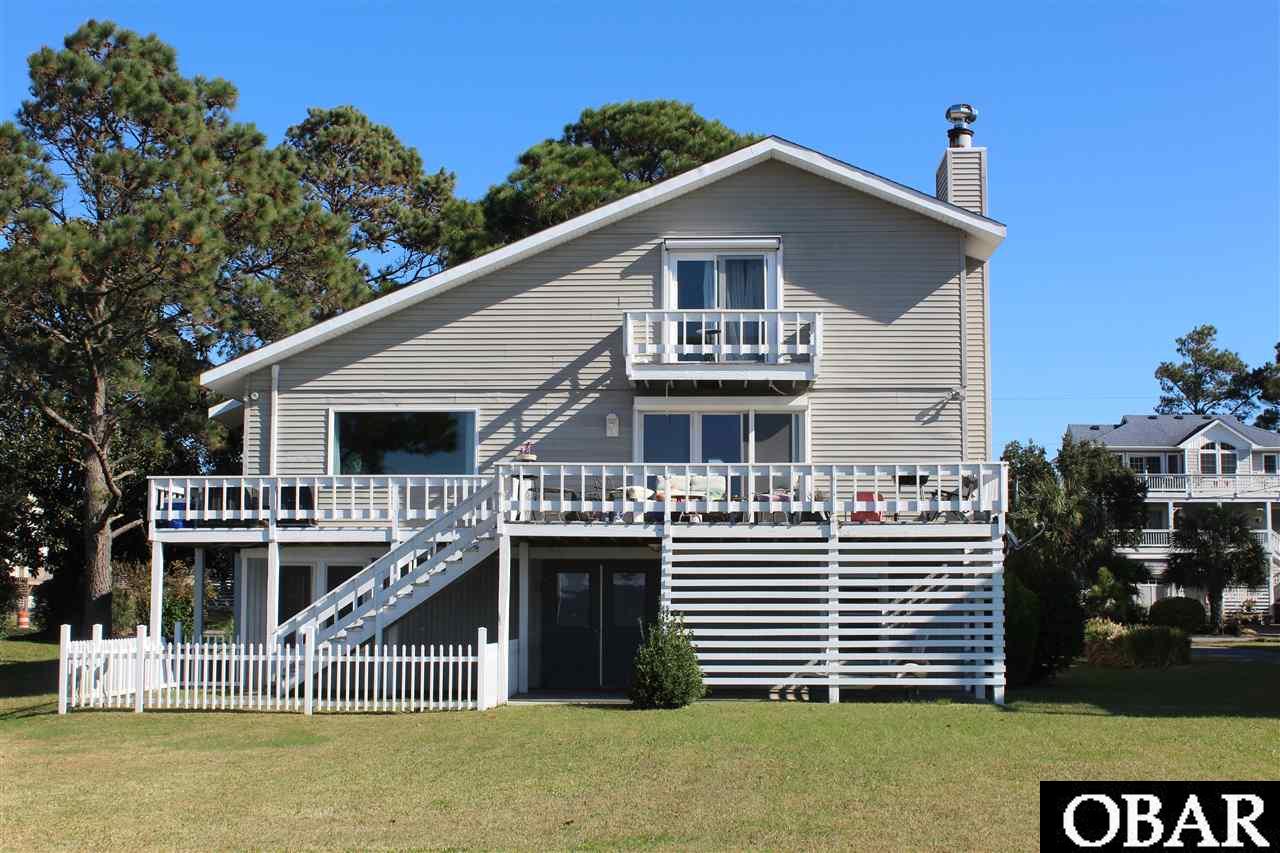 Asking: $429,000
SOLD Price: $430,000 Closing Date: 3/29/2018
Beds-3 Baths-2
78' of bulkheaded Sound frontage. The views and sunsets from this home are breathtaking. As soon as you step in the door, you are met with an expansive picture window in the dining ro
---
221 Kitty Hawk Bay Drive, Colington Hrbr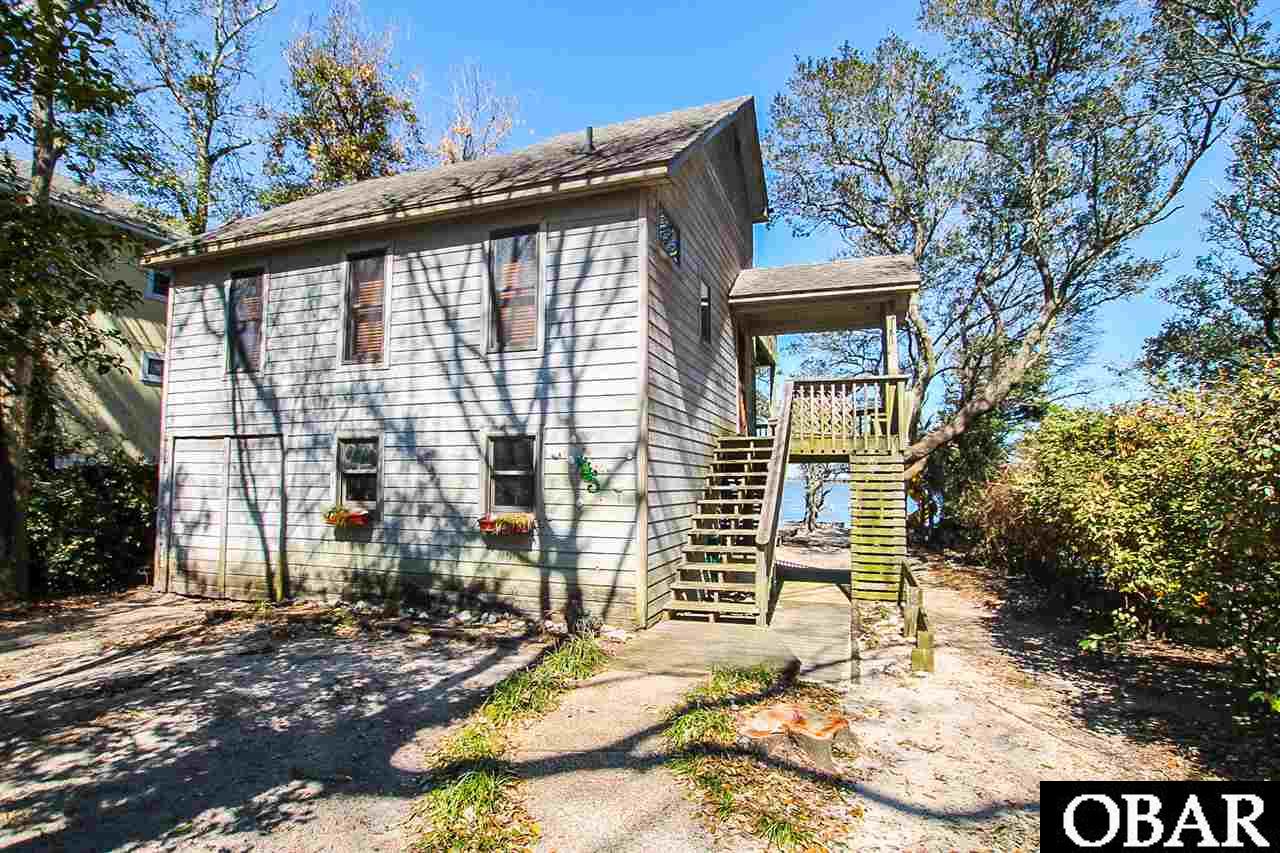 Asking: $275,000
SOLD Price: $285,000 Closing Date: 4/13/2018
Beds-2 Baths-1
SOUNDFRONT HOME with Private Beach and Gorgeous Sunsets! The main level has an open plan Living, Dining and Kitchen as well as a Bedroom and Full Bathroom. Living Room Sliders lead ou
---
104 King Edward Court, Colington Hrbr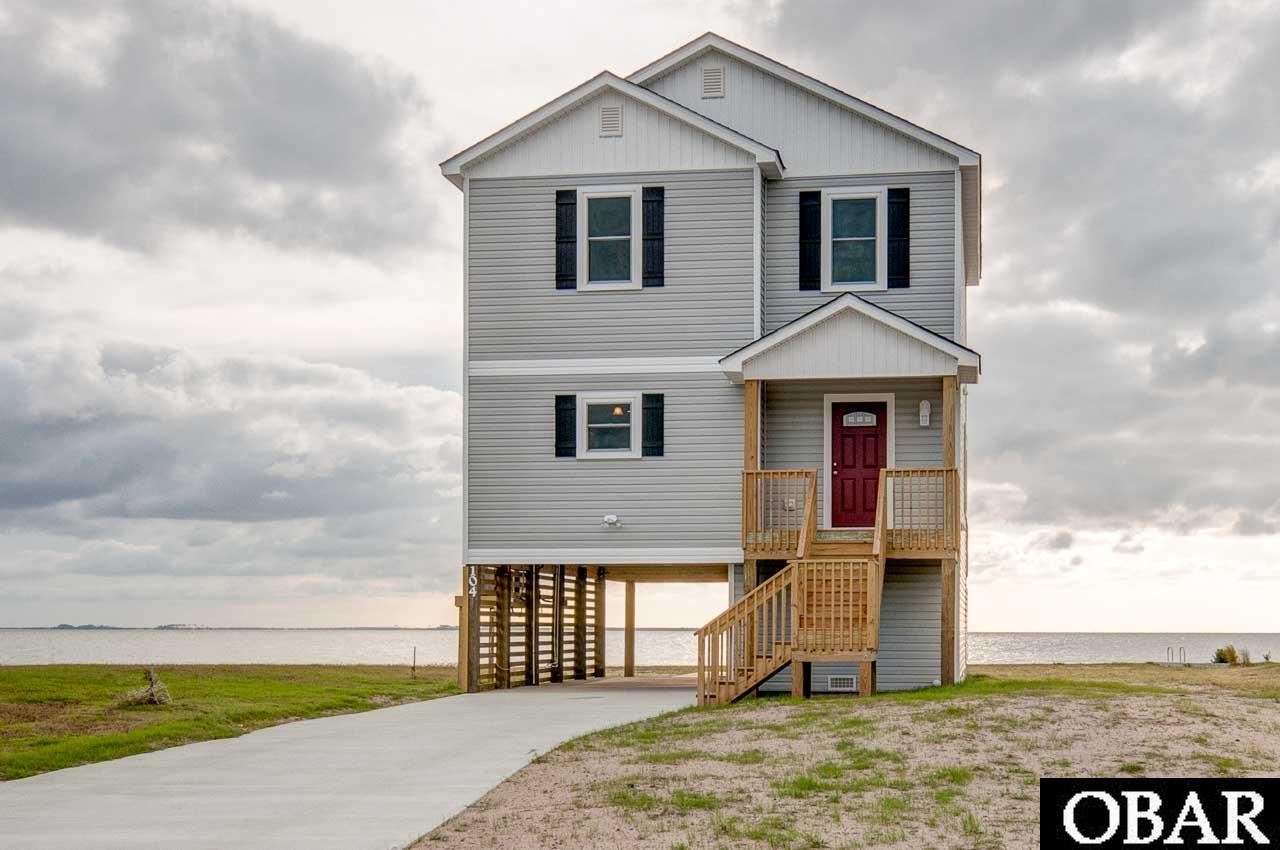 Asking: $429,950
SOLD Price: $424,950 Closing Date: 5/3/2018
Beds-3 Baths-2
Splendid brand new soundfront home with forever stunning views and new bulkhead on Albemarle Sound in Colington Harbour. Dock your boat at your doorsteps. Catch speckled trout, striper
---
1406 Captains Circle, The Landing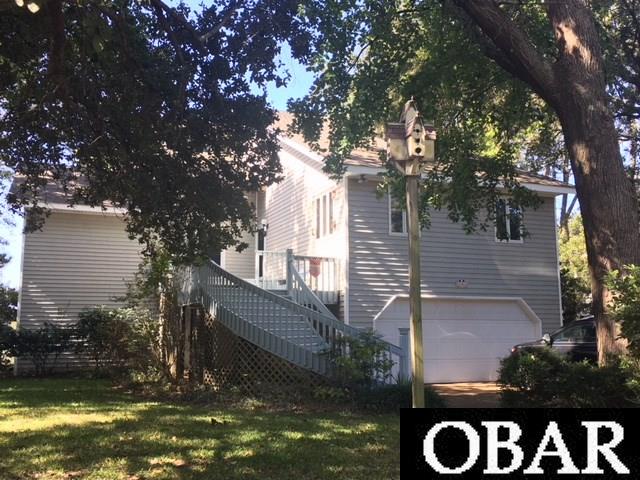 Asking: $495,000
SOLD Price: $445,000 Closing Date: 5/21/2018
Beds-4 Baths-3
This soundfront home on Kitty Hawk Bay is tucked away in the trees with easy access to the multipurpose path. The first level features an open floor plan along with master suite, sun ro
---
1814 Bay Drive, Croatan Shores

Asking: $410,000
SOLD Price: $387,500 Closing Date: 9/20/2018
Beds-3 Baths-2
This sound front home has so much to offer! In addition to expansive sound views, the home has been raised with extra tall pilings, 10 of which were just replaced in 2015. Plenty of roo
---
1740 Bay Drive, Croatan Shores

Asking: $269,000
SOLD Price: $250,000 Closing Date: 1/31/2019
Beds-3 Baths-1
SOUNDFRONT and SUNSETS and PRIVATE PIER. ONLY $269,000 on Popular Bay Drive NEW: bulkhead, drain field, $4500 of fill dirt, roof, several new windows, exterior paint. 11/11/2018 All
---
815 Cedar Drive, First Flt Vill

Asking: $435,000
SOLD Price: $424,000 Closing Date: 1/24/2020
Beds-3 Baths-2
Caution: An abundance of water views and wildlife located here! This 3 bedroom, 2 bath soundfront oasis has outstanding water views from almost every room in the house. Quietly perched
---
2056 Bay Drive, Avalon Beach

Asking: $424,500
SOLD Price: $405,000 Closing Date: 4/24/2020
Beds-3 Baths-2
Amazing panoramic sunset views on large private lot. Expansive open floor plan with gourmet kitchen, newer stainless steel appliances, and plenty of counter space. The laundry room with
---
2705 Bay Drive, Va Dare Shores

Asking: $425,000
SOLD Price: $390,000 Closing Date: 5/8/2020
Beds-3 Baths-2
It's all about the views! There is nothing more spectacular than a front row seat to an Outer Banks sunset over the sound. This 3 bedroom 2 bath home is oriented to capture the gorgeo
---
2916 Bay Drive, Va Dare Shores

Asking: $985,000
SOLD Price: $960,000 Closing Date: 7/8/2020
Beds-4 Baths-4
Stunning, Custom Built Craftsman Style Soundfront Home, built with the highest quality materials, with elevator, pool table / rec room, plunge pool, tiki bar, outside kitchen, exercise
---
827 Cedar Drive, First Flt Vill

Asking: $739,000
SOLD Price: $720,000 Closing Date: 7/30/2020
Beds-3 Baths-3
Best Buy Outer Banks Alert! The most Exquisite Sound Front currently on the market for the price point. Custom built is an understatement. The design offers more than meets the eye... a
---
2908 Bay Drive, Va Dare Shores

Asking: $519,000
SOLD Price: $500,000 Closing Date: 8/11/2020
Beds-4 Baths-4
Enjoy the amazing views and gorgeous Outer Banks sunsets from this lovely Kill Devil Hills soundfront home! This is the perfect property for waterfront living at the beach. Spacious flo
---
1408 W First Street, Wright Woods

Asking: $619,900
SOLD Price: $615,000 Closing Date: 8/26/2020
Beds-4 Baths-3
Fabulous soundfront home on huge, wooded lot. Seclusion and privacy can be yours with this 4 Bedroom plus office home. Two masters, one on each floor, and two other bedrooms upstair
---
1400 Captains Circle, Landing, The

Asking: $450,000
SOLD Price: $440,000 Closing Date: 10/5/2020
Beds-3 Baths-3
Sound front home with breathtaking views from your back yard. Fishing from your private dock/pier with a bait station, kayaking or sitting on the large decks with a morning cup of coffe
---
3108 Bay Drive, Va Dare Shores

Asking: $670,000
SOLD Price: $675,000 Closing Date: 11/20/2020
Beds-3 Baths-3
Incredible views from this waterfront property on Bay Dr! Lots of great outdoor space and great spaces for entertaining. Enjoy watching the sunset from the spacious second and third lev
---
1402 Captains Circle, The Landing

Asking: $975,000
SOLD Price: $875,000 Closing Date: 12/30/2020
Beds-4 Baths-3
SUPERIOR Custom Built Sound front Home with private covered Boat Lift and NEW Jet Ski Lift. Located on a quiet street in the heart of KDH. Super Well Maintained Home with so many extras
---
2303 Bay Drive, Va Dare Shores

Asking: $663,500
SOLD Price: $650,000 Closing Date: 12/3/2019
Beds-4 Baths-3
This one of a kind, never been rented, centrally located, and completely renovated stunning home is a must see. Featuring a reverse open floor plan with vaulted ceilings, hardwood floor
---
108 King Edward Court, Colington Hrbr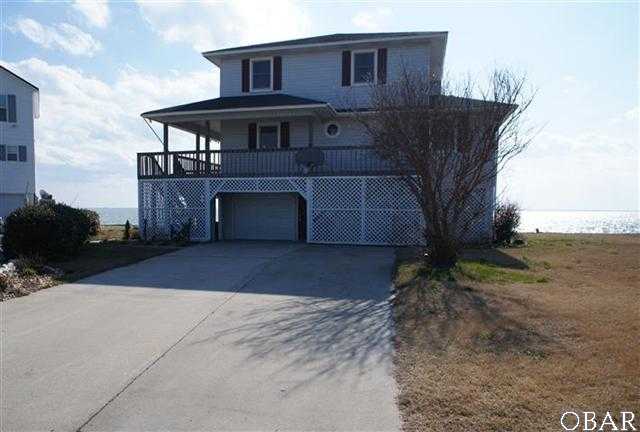 Asking: $250,000
SOLD Price: $255,140 Closing Date: 8/1/2013
Beds-4 Baths-3
This Soundfront Short Sale is a MUST SEE! Enjoy panoramic views of the Albemarle Sound and breathtaking sunsets from all three levels of this Colington Harbour property located on a cul
---
1911 Harbour View Drive, Colington Hrbr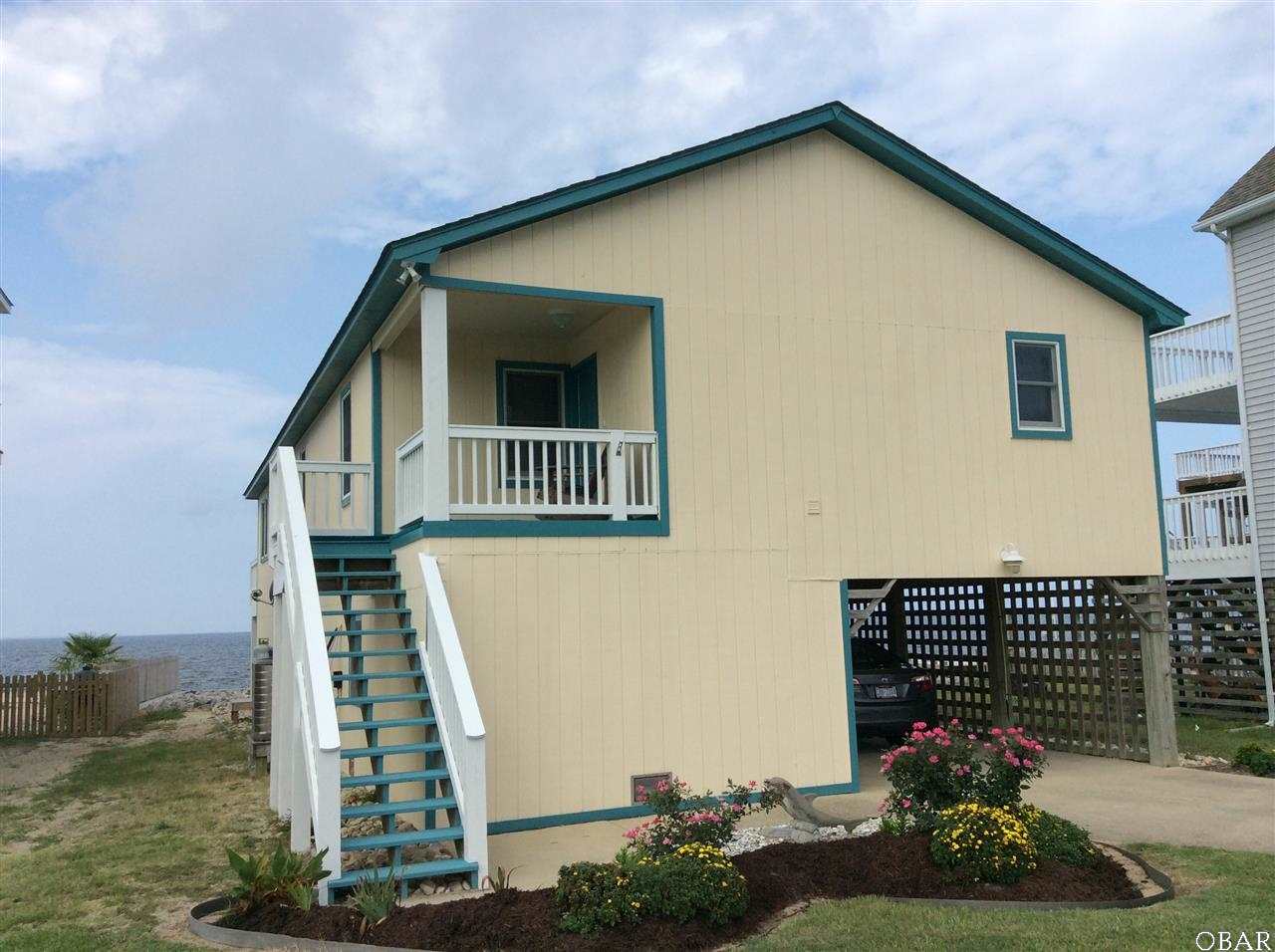 Asking: $399,995
SOLD Price: $382,500 Closing Date: 4/30/2015
Beds-4 Baths-3
Gorgeous sound-front property in move in condition. The original owner has lovingly maintained this property, with 1,789 square feet of finished living space which includes a 33X14.3 fo
---
104 Juniper Court, Colington Hrbr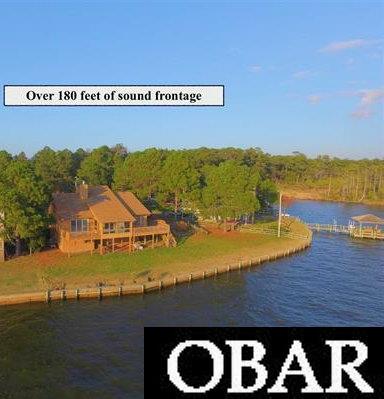 Asking: $355,000
SOLD Price: $300,000 Closing Date: 3/11/2016
Beds-3 Baths-2
One of the best locations in Colington Harbour. Quiet cul de sac, perfect for children and dogs, located on 2 soundfront lots with over 17,000 square feet and 180 feet of sound frontage
---
1722 Bay Drive, Croatan Shores

Asking: $525,000
SOLD Price: $500,000 Closing Date: 9/20/2018
Beds-3 Baths-2
This is your chance to own on the sound front on sought after Bay Drive in Kill Devil Hills! Recent additions to the neighborhood include new paved sidewalks going all along Bay Drive a
---
903 Cedar Drive, First Flt Vill

Asking: $499,900
SOLD Price: $480,000 Closing Date: 11/15/2019
Beds-3 Baths-2
Best SUNSET VIEWS on the Outer Banks! This spacious waterfront home is located on a very quiet residential street and overlooks the beautiful Kitty Hawk Bay. The owners have kept this
---
---